Returning Member
posted
last updated

‎August 25, 2020

2:11 AM
Mark as New

Bookmark

Subscribe

Email to a Friend
Tax estimator shows federal tax due as rather low. Does it include self-employment taxes?
I used the turbo tax estimator to estimate my taxes for 2020. No W2 income this year. Only self employment income ...
I put in income as $68,000 (just an estimate, it could be more at the end of the year)
Expenses $5,000
It put my estimated federal tax due as $12,824 .... my question is, does this include my self employment taxes which are at 15%? I am single and my standard deduction is $12,400 I believe.
At that tax bracket, income taxes are at 22% and estimated taxes at 15%... why does it say estimated federal tax due as 12k?
if my math is correct, $63,000 (income minus 5k expenses) - $12,400 = 50,600
22% tax + 15% SE tax is 37%. 37% of $56,000 is $20,720 ? Why does the estimator say 12k?
Also, do you have an estimator for state taxes?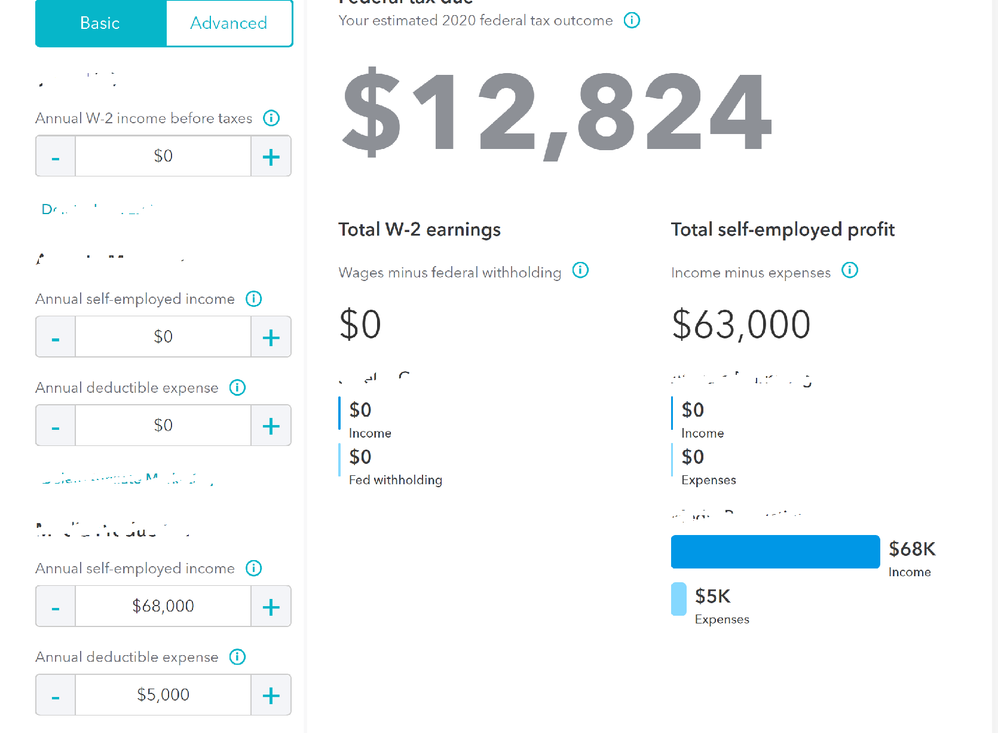 7 Replies