Employee Tax Expert
Mark as New

Mark as Read

Bookmark

Subscribe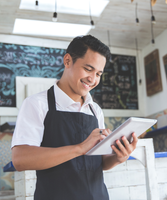 Let's face it, taxes can be pretty overwhelming at times. Especially when it comes to changes in your life like getting a new job, starting a new family, moving to a new home, starting a new business, or starting retirement.
TurboTax can help take some of the stress out of filing your taxes with our collection of life event hubs tailored to your changing needs. Each hub contains helpful articles, discussions, and videos that put the information you need most right at your fingertips.
First time filers
You couldn't wait to grow up; the taxman couldn't wait either. Now the fun begins. We can help walk you through one of the scary parts of adulthood like you've been doing it for years. Check out our resources for first time filers.
Getting married
… for richer, for poorer, in sickness and in health, to love and to cherish, till death do us part…
Yes, it seems like just yesterday when you both stood up there, proclaiming your everlasting love. You've had wonderful times, and seemed like it would never end. But now, the honeymoon's over, because…
(CUE THE OMINOUS MUSIC: dun, dun duuun!)
IT'S TAX SEASON!!!
Not to worry, though. Your pledge to stick with each other through richer or poorer won't be tested in your first tax season as a married couple.
Because, the fact is, whether it's…
Determining your filing status (SPOILER ALERT: It's almost surely jointly!),

Updating the withholding on your salaries, or

Deciding whether one of you needs to use a maiden name on their first joint return …
TurboTax can help first-time married filers face their taxes head-on here.
Job and income changes
New job, new you, new taxes! We've got you covered when your circumstances change. Take a look at the resources we have available for when life changes here.
Buying a home
Buying a new home can be exciting, but nerve-wracking.
First, there's the hunt. Touring different listings, hoping you'll find one that works for you.
I think Goblins are living in that jungle they call a backyard!
Or you may have had a home built. It was exciting, choosing a neighborhood, looking at different house elevations, going through a myriad of options.
Could you believe the kitchen? That linoleum was soooo '60s…
Then there's the home inspection and final walkthrough, and you're hoping against hope that you haven't missed something.
It needs a Radon detector? That doesn't sound bad. What's that?
And finally, the day comes and you're signing the closing documents, knowing that you're making an enormous commitment for the near future.
What in the name of all that's holy have we done?
It's all just overwhelming.
Luckily, TurboTax is a breeze to use for new homeowners and we've curated some of our top resources for you here.
Moving
The boxes, the yard sales, the trips to the dumpster. The packing, the unpacking, the inevitable injuries and damage to your prized possessions.
Let's not sugarcoat it. Moving is tough!
Fortunately, TurboTax is here to make one element as easy as possible. Need help decoding your new state's taxes, what forms to fill out, or whether you can write off all the fuel you put in that gas-guzzling van? TurboTax has you covered with our hub on everything related to your move.
Starting a business or getting a side gig
Maybe the 9-5 just isn't for you and you need the flexibility of creating your own schedule. Or, you've finally decided to take the plunge and you're ready to turn your hobby into a money-printing machine.
Whatever the case, being your own boss doesn't stop at tax time. Fortunately, TurboTax has all the tools you need to get your new venture's taxes filed easily and accurately. Check out the helpful resources here.
New child/dependent
Your new bundle of joy just earned you a bundle of tax benefits. We've gathered all the information that new parents need to know here.
Receiving social security/ retirement income
We're here to help you spend more time enjoying your retirement and less time worrying about taxes. We've gathered many resources that will help you here.