Returning Member
posted
last updated

‎July 29, 2022

11:17 AM
Code 806 w2 or 1099 withholding
I already filed my taxes and received $1109 direct deposit.
Today I received IRS check for $2719. Checked my account online and it shows this.
I think it is for the $3079 excess social security tax that I paid through my second employer (I switched jobs mid year).
Didn't they already gave me a credit for that on my initial tax return?
Also what is the additional tax assessed $371, do I need to wait for a notice?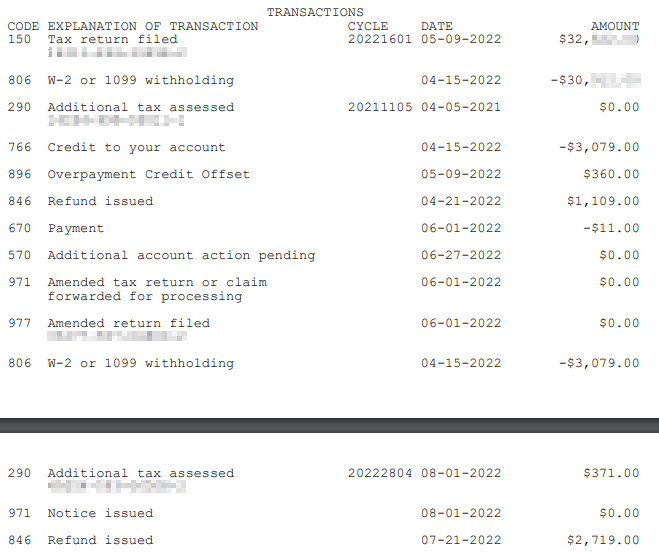 6 Replies
Found what you need?
Start my taxes
Already have an account? Sign In

(4.6/5 | 291,310 reviews)