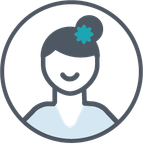 New Member
Is there a MAGI limit/phase out to this? I have a large suspended PAL this year (sod the rental property), am seeing a large "gain" because of asset depreciation every year, and cannot seem to offset the gain with my PAL (TT reports a PAL, but no tax benefit) -- this doesn't seem right: without (or with less) depreciation, landing PAL to near 0, and reducing "gain" tax seems to be lower? Depreciation increasing tax at rental property sales time for high MAGI cases?
... View more
What about refinance fee in this case? What should I do with the remanning refinance fee that I paid at the time of refinance, but has NOT been claimed (through annual amortization) at the time of sale?
... View more
There are lots of answers for TurboTax online. Not those. I'm using Premier on my local machine. Thanks.
... View more