Level 2
posted
‎February 14, 2021
6:29 PM
last updated

‎February 14, 2021

6:29 PM
Mark as New

Bookmark

Subscribe

Email to a Friend
cash donation double counted for 2020 tax year?
Hi,
I am using "Itemized Deductions" and the cash donation amount is reflected in Schedule A (line 11, gifts to charity) and in the total deduction (1040 line 12). However the same amount also reported in 1040 line 10b.
The 1040 line 10b states "Charitable contributions if you take the standard deduction" . So I would assume the amount in 10b should be 0 if using "Itemized deductions". Is this understanding correct?
Just wondering whether TT premier get this item double counted or this is intended for 2020 tax year?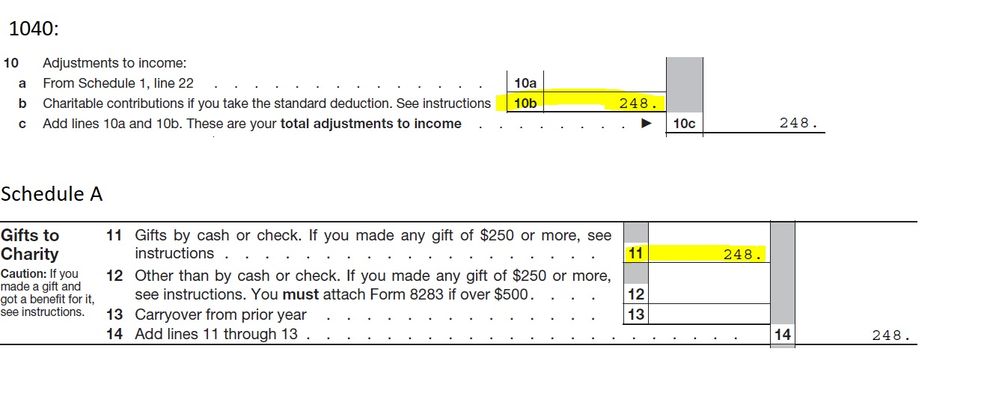 cash donation double count?
8 Replies