New Member
posted
last updated

‎March 10, 2020

1:05 PM
Filing state taxes
How do I file my state tax return by snail mail, instead of paying $24.99 to do it electronically?
2 Replies

Level 15
Filing state taxes
Go back through the File tab. Read all the screens close. It should ask which forms to efile. If you can't get it to not file state you can delete the state and add it back in later. I efiled Federal and mailed state from the Windows Desktop program.

Level 15
Filing state taxes
Here's a screen shot I found on my other computer. Look at the bottom choices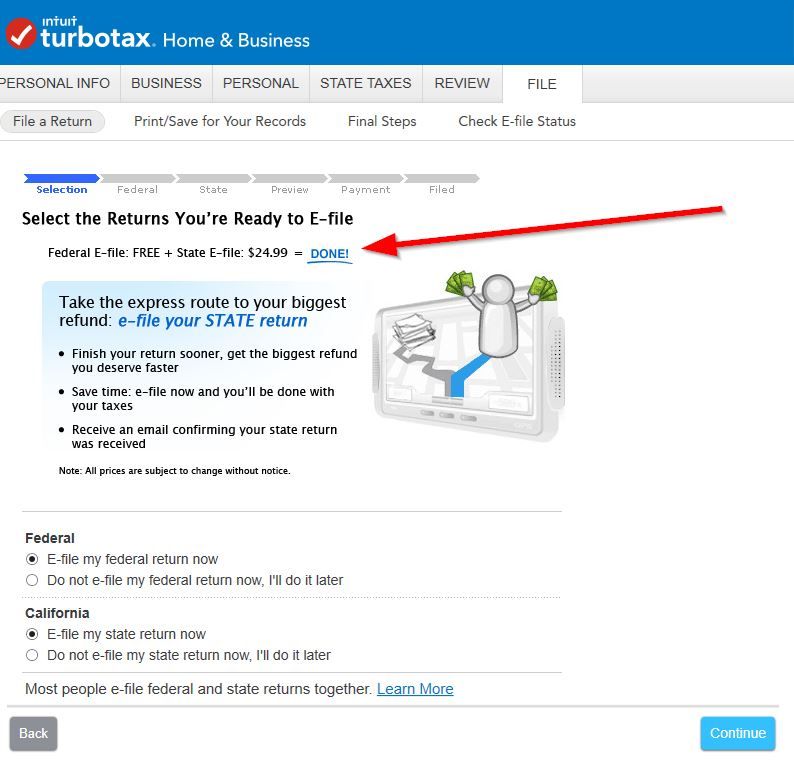 Found what you need?
Start my taxes
Already have an account? Sign In

(4.6/5 | 291,310 reviews)