Highlighted

Returning Member
posted
last updated

‎April 22, 2020

11:40 PM
Mark as New

Bookmark

Subscribe

Email to a Friend
I filed in 2018 and had refund scheduled to be sent to turbo prepaid card acct but return had to be amended and mailed. Amended return was accepted , refund received in mail. Will it's send paper check for stimulus
2 Replies
Highlighted

Level 14
Mark as New

Bookmark

Subscribe

Email to a Friend
I filed in 2018 and had refund scheduled to be sent to turbo prepaid card acct but return had to be amended and mailed. Amended return was accepted , refund received in mail. Will it's send paper check for stimulus
Check the IRS website for status of the stimulus payment and update your bank information if necessary.
AGI is line 7 on your 2018 return and line 8B on your 2019 return. Refund is line 21a of the 2019 tax return. and line 20a for 2018
Highlighted

Returning Member
Mark as New

Bookmark

Subscribe

Email to a Friend
I filed in 2018 and had refund scheduled to be sent to turbo prepaid card acct but return had to be amended and mailed. Amended return was accepted , refund received in mail. Will it's send paper check for stimulus
Yes thank you...did all that. My DD info was accepted and verified as I did have the message on GMP updated shortly afterword to reflect the IRS' intent to deposit rather than mail and indicating the correct last 4 digits of my TTvisa card/acct. The good news (I assume?) is that as of this morning (sat 4/25) the mystery transaction that appeared for 2 days on my acct activity is gone..mind you, this card is active but has NEVER been used, so....I was baffled by the following trans info appearing: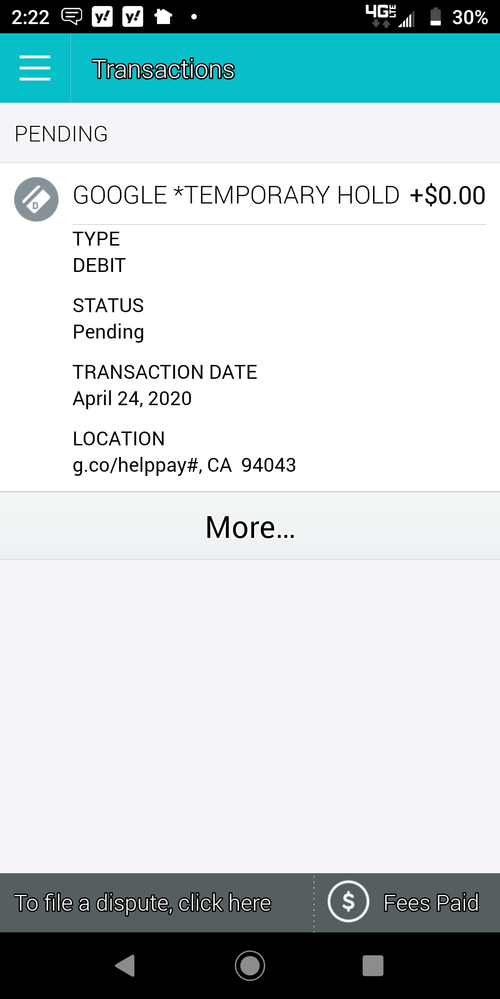 it's gone now though....but no big deposit yet. Any idea how long it takes AFTER the IRS acknowledges the DD info until the time it arrives in acct,?