Level 2
posted
last updated

‎April 24, 2022

2:55 PM
Mark as New

Bookmark

Subscribe

Email to a Friend
1099-INT Amount Shown in Wages & Income is Wrong - WAY TOO HIGH
Hi. I encountered this error earlier in the tax season. I reported it to TurboTax and I've been waiting to see if it got fixed. It's been a couple of update cycles and the issue is still there so I wanted to give others a heads up.
The 1099-INT amount shown in Wages & Income has always just been that. However, this year, I saw a really large amount as shown in this screenshot: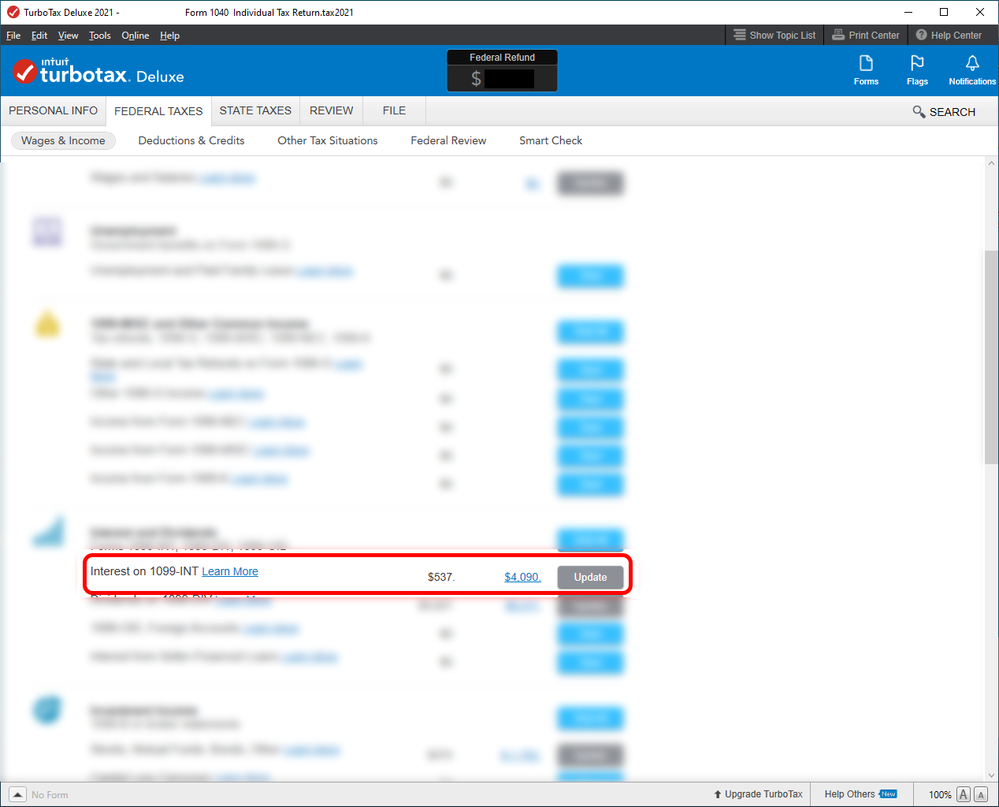 The $4,090 is way too much and doesn't match the details as shown in the following screenshot when I click Update: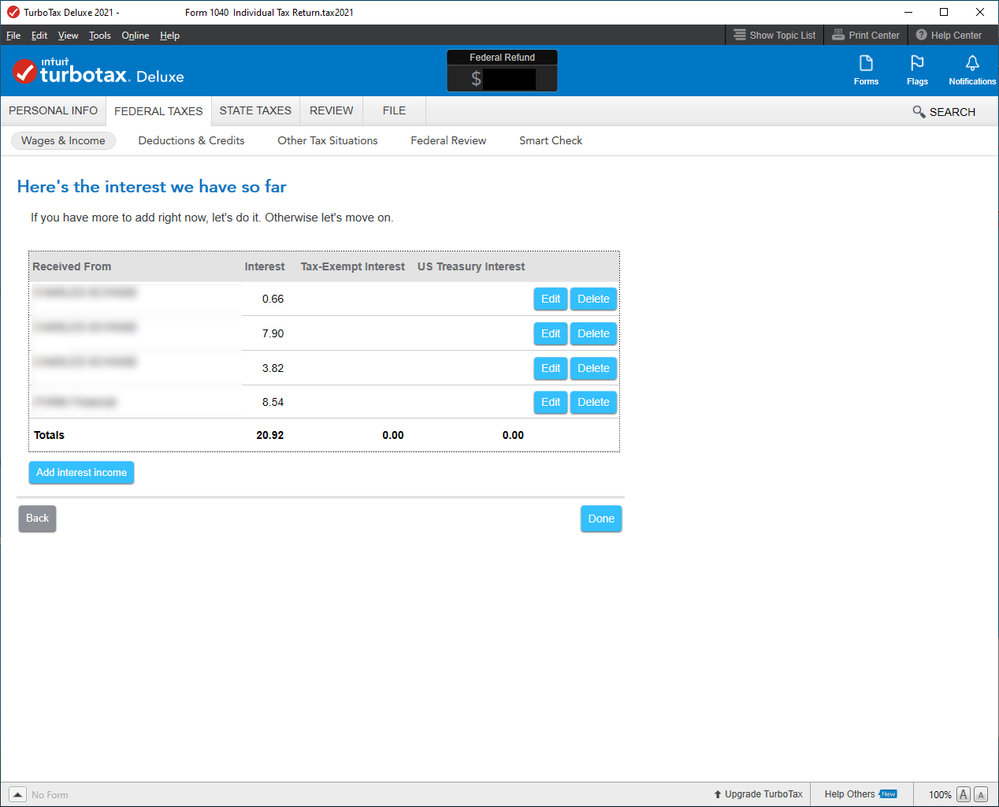 The $20.92 is what I expected to see on the first screenshot.
It took a little digging but by looking at the resulting forms in a PDF file, I figured out that it is including interest that I earned from a K-1 in the 1099-INT section. I'm pretty sure this is incorrect. I believe I've had this situation before and the interest was never lumped together.
The good news is that the underlying generated forms look good. It's just confusing to see this without explanation. I hope this helps clear up anyone else's confusion that might have this same situation.
4 Replies