Level 1
posted
‎February 28, 2021
12:59 PM
last updated

‎February 28, 2021

12:59 PM
Mark as New

Bookmark

Subscribe

Email to a Friend
Capital gains section asking for info from 2019
I am working on capital gain section in 2020 taxes (see picture). It is asking for info from 2019 return, but my 2019 return did not have a schedule D, do I just use $0?
Also, what was 1040 line 10 ? AGI? taxable income?
We filed a 1040-SR (senior) and the line numbers do not seem to match.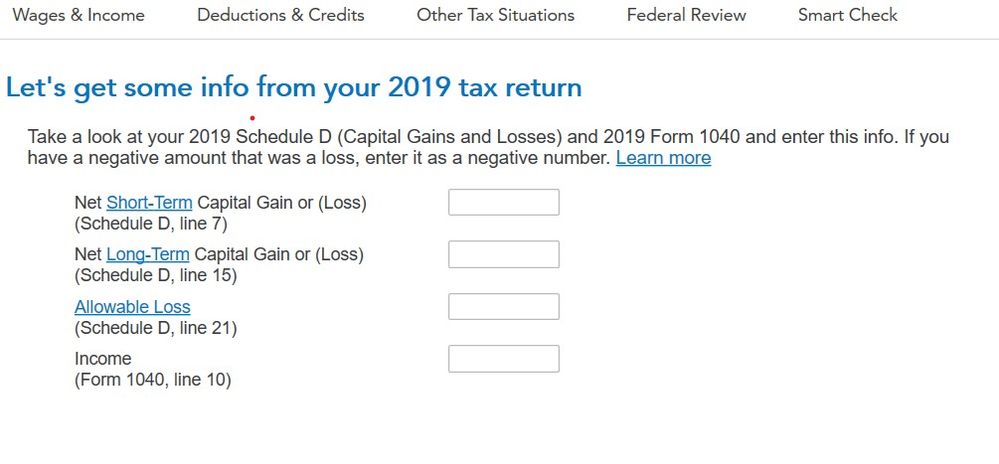 2 Replies

Expert Alumni
Mark as New

Bookmark

Subscribe

Email to a Friend
Capital gains section asking for info from 2019
If you did not have a Schedule D in your 2019 return, just leave the boxes blank.
In 2019, line 10 of the 1040 was the Qualified Business Income Deduction. Here is the link for the 219 1040 in case you need to refer to it again: 2019 1040,
Level 1
Mark as New

Bookmark

Subscribe

Email to a Friend
Capital gains section asking for info from 2019