Level 1
posted
last updated

‎June 25, 2020

9:02 AM
Mark as New

Bookmark

Subscribe

Email to a Friend
Form 4797 - Sale of a rental property
Hello,
I followed turbotax instructions to record the sale of a rental property under Rental and Royal Properties section. When I open the form 4797, this is what I see it there.
Part 1 is showing just the Land cost basis and selling price.
Sorry, I am not so much good with calculations, and I appreciate your feedback/suggestions.
Question - 1.) Does this looks fine to you?
2) For some reason, these calculation seems to screw up the tax return for Maryland. Turboxtax is showing a full refund for all the Maryland taxes we paid for the year ($12K Refund)......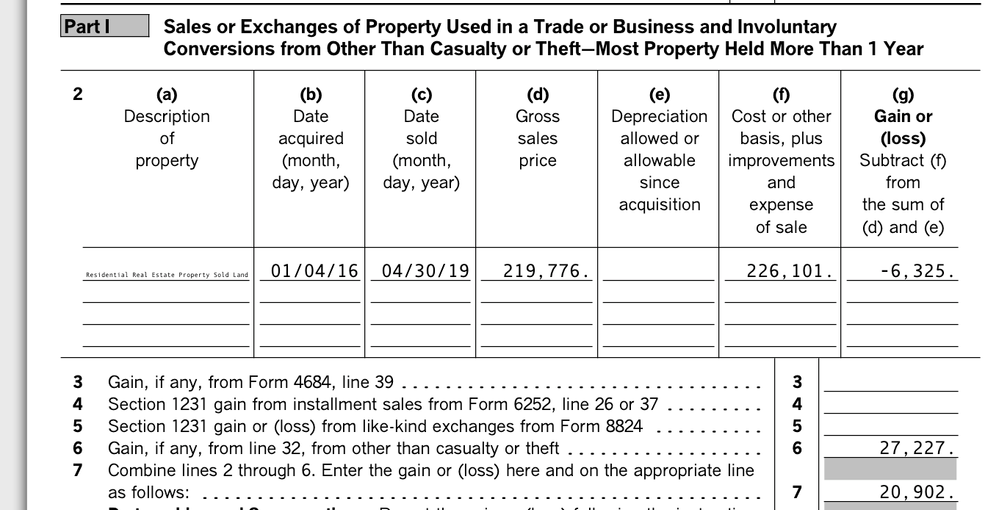 Part 1 - Form 4797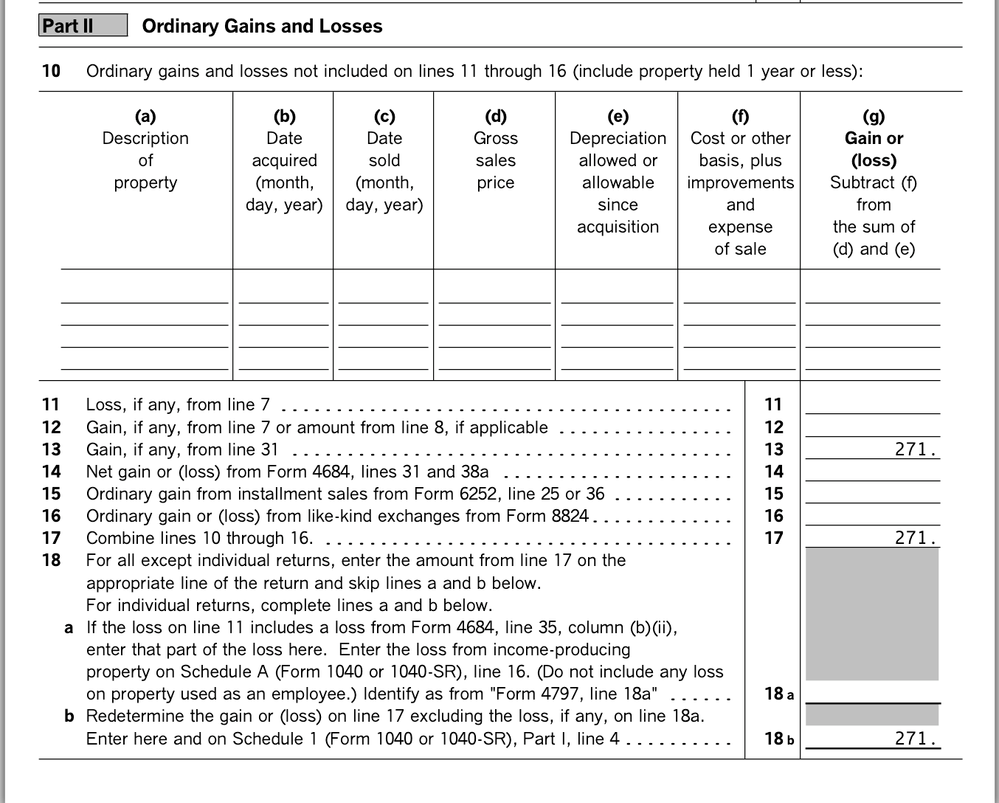 Page 1 - Form 4797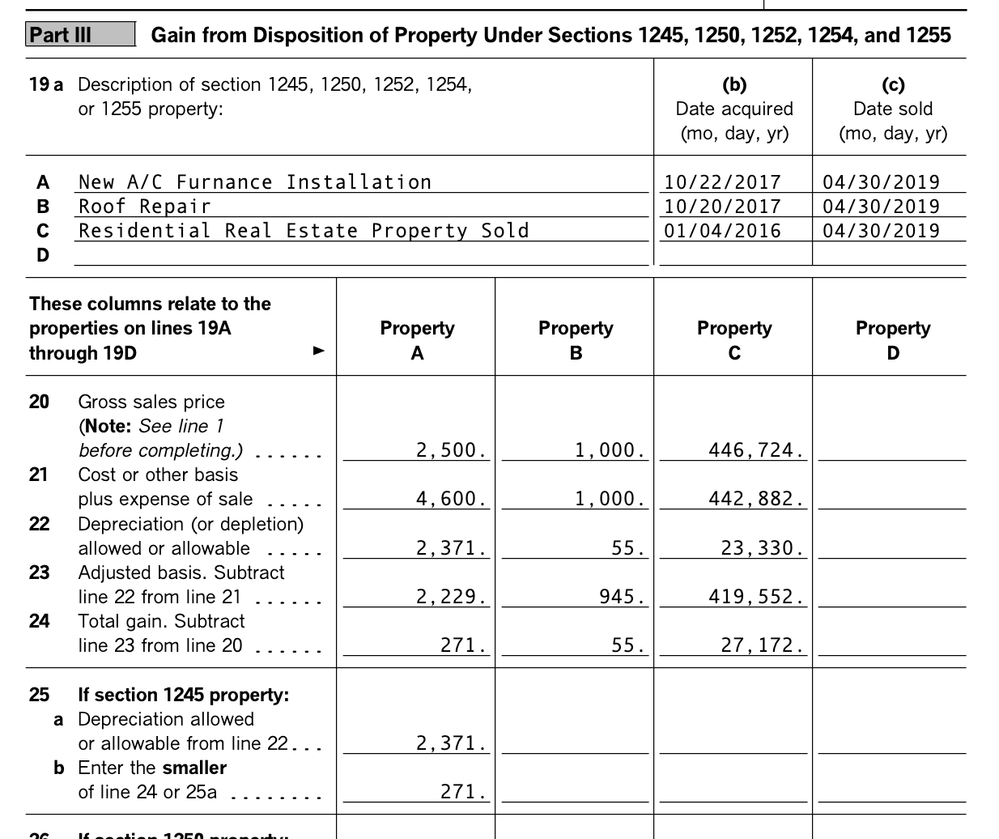 Page 2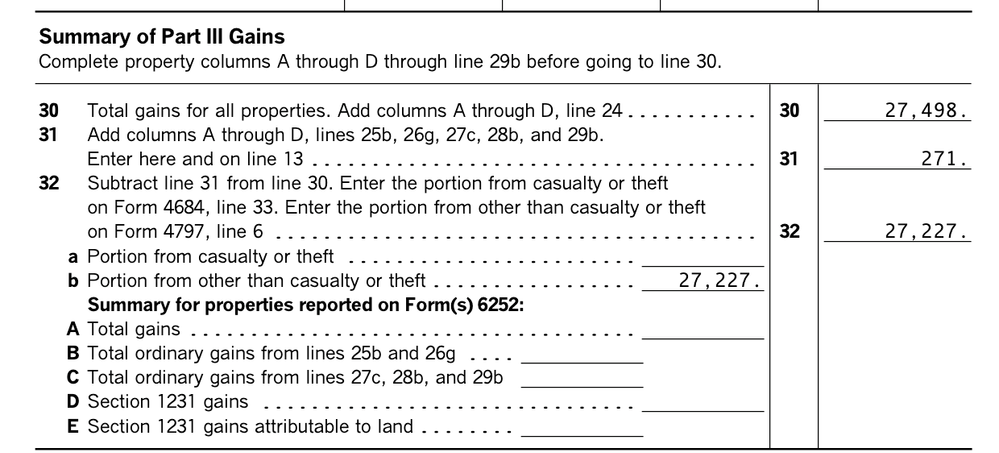 Page 2 - Form 4797
6 Replies