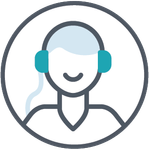 New Member
There is a new form to fill out to confirm that one had medical coverage (somewhat equivalent to the form 1095-B for federal filings) when covered under the ACA and using the CA "marketplace". The form reads like it should be filled out by the primary policy holder and simply list whomever else is on that covered under that policy. However, am I reading this right? For context, I am on my wife's plan and my understanding is that I would not need to fill out this form, but the turbotax screen is fairly confusing. Thank you.
... View more
Thanks for the suggestion, that should do it for me. I still find it puzzling that one can't delete uploaded information, but for now, it's workaround/tax season.
... View more
Hello, Here is my situation: I did not file my taxes with TT last year (2017) and only have partial/test data in the system. While working on my 2018 taxes, TT pulled and pre-filled that irrelevant 2017 and I am concerned that this may mess up my 2018 return. What's the best way to do that short of going through each field manually and deleting the data in each field? Thanks!
... View more