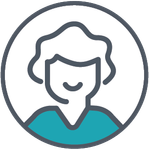 Level 2
Hello, I made an after-tax non-deducible traditional IRA contribution of $6000 for the tax year of 2020 after I filed my tax return. Since it is an after-tax contribution, doesn't have any affect on the taxes I paid. Do I have to file an amendment and if yes, how do I do that?
... View more
Thank you for your answer. Let's just add some hypothetical numbers: Taxable ordinary income $425K, capital gain $25K. On the Qualified Dividends and Capital Gain Tax Worksheet the capital gain is calculated correctly with 15%. But if I add this $25K capital gain income in TT, the owed tax amount increased by 23.8%. What am I missing?
... View more
My understanding was that as long as the AGI is less than $496600, the capital gain is taxed at 15%. if above, 20%.
... View more
Married couple filing jointly had AGI of less than 496600. 23.8% (20+3.8) long term capital gain tax was calculated, but I think it should be only 18.8% (15+3.8) because AGI is under $469600. Is there something wrong with the way TT calculates? How can I correct it?
... View more