New Member
posted
last updated

‎July 28, 2022

8:16 AM
How do I know if I'm Not getting a return
Does negative next to your return means your not getting anything
2 Replies

Level 15
How do I know if I'm Not getting a return
Where are you seeing a "negative?" If you are trying to figure out if you are getting an income tax refund-- look at your Form 1040. If you are getting a refund it will be on line 35a. If you owe tax due, the amount you need to pay will be on line 37.
PREVIEW 1040
https://ttlc.intuit.com/questions/1901539-how-do-i-preview-my-turbotax-online-return-before-filing
Click on Tax Tools on the left side of the screen. Click on Tools. Click on View Tax Summary. Click on Preview my 1040 on the left side of the screen.
**Disclaimer: Every effort has been made to offer the most correct information possible. The poster disclaims any legal responsibility for the accuracy of the information that is contained in this post.**

Level 15
How do I know if I'm Not getting a return
The "refund meter" will either have the refund amount or the balance due you owe to the IRS or state ... click on that amount shown to get more info on this situation ...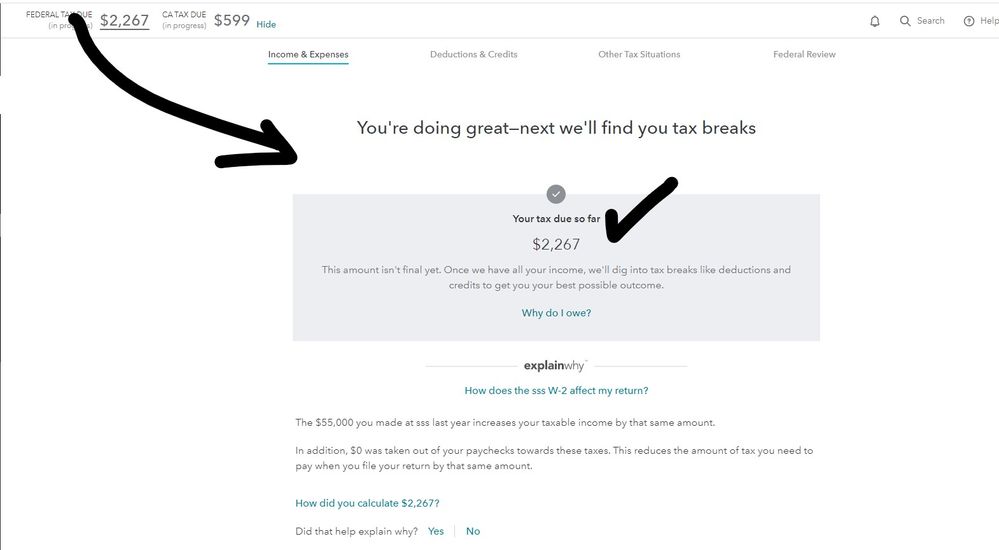 Found what you need?
Start my taxes
Already have an account? Sign In

(4.6/5 | 291,310 reviews)