Level 1
posted
last updated

‎April 23, 2020

1:41 PM
Mark as New

Bookmark

Subscribe

Email to a Friend
Where to enter data from schedule K-1 section 199A information, Box 20, Code Z STMT?
On my K-1 Section 199A info, Box 20, Code Z; I have the following info:
Description:
Trade or Business - Entity Expenses
Ordinary Income (LOSS) - <85>
Passthrough - ABC 2013, LLC
Ordinary Income (LOSS). - <9,872>
Unadjusted Basis of Assets. - 71,880
I have made it to this box and in searching I believe the 71,880 belongs where i put it in the UBIA of qualified property box, but if you can confirm I am right? So I am not sure how to enter the <85> and the <9,872>. Can you please advise me which boxes these 2 numbers belong in? Thank you in advance for your help!
Greg K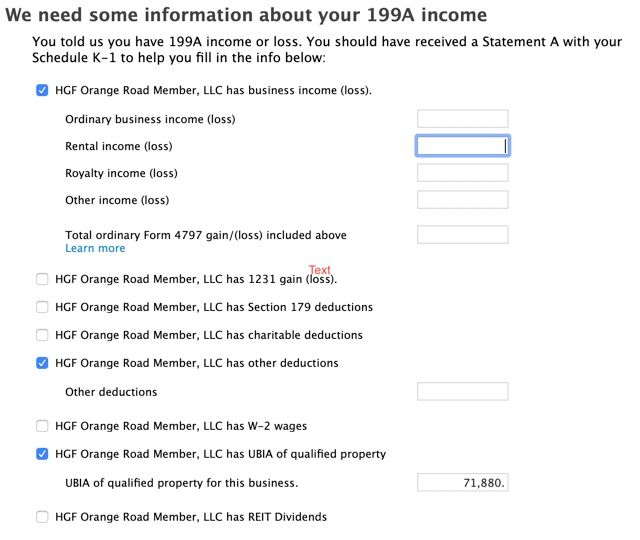 4 Replies