New Member
posted
last updated

‎March 20, 2020

8:55 AM
Mark as New

Bookmark

Subscribe

Email to a Friend
K-1 Line 20 Section Z
The K-1 info goes in easily except when dealing with line 20 Code = Z. With code Z it has an asterisk
and shows 'STMT'. The form shows as 'not done'. There is a click through quick zoom to enter the
199A information. This quick zoom takes me to a screen that shows loss/income/section 179 items. Nothing can be entered here. I am not sure where the code Z information comes from or gets entered into. Anyone familiar with K-1 entry that can guide me would be highly appreciated!
a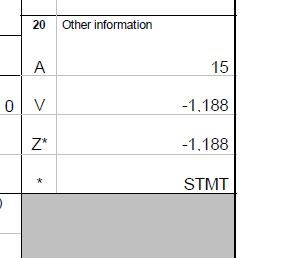 2 Replies

Expert Alumni
Mark as New

Bookmark

Subscribe

Email to a Friend
K-1 Line 20 Section Z
If you are in Forms Mode, on the K-1 Worksheet, scroll down to Sections D1 and D2 - Qualified Business Income Deduction Info.
Enter the income in Section D1.
In Section D2, mark the Yes box and enter the information below from the K-1 Statement.
It may be simpler for you to do this in the Step-by-Step interview rather than in Forms Mode:
After entering the information for Box 20, after a few screens you will see We see you have Section 199A income.
Mark the first radio button (The income comes from the partnersip that generates the K-1). Click Continue.
On the next screen, mark the boxes for the type of income the partnership has and enter it in the boxes that appear. [See screenshot, below.]
Level 1
Mark as New

Bookmark

Subscribe

Email to a Friend