New Member
posted
last updated

‎April 09, 2020

6:28 AM
2 Replies

Level 9
Will stimulus check payments go on your turbo card
No - see the following link for information:

Level 2
Will stimulus check payments go on your turbo card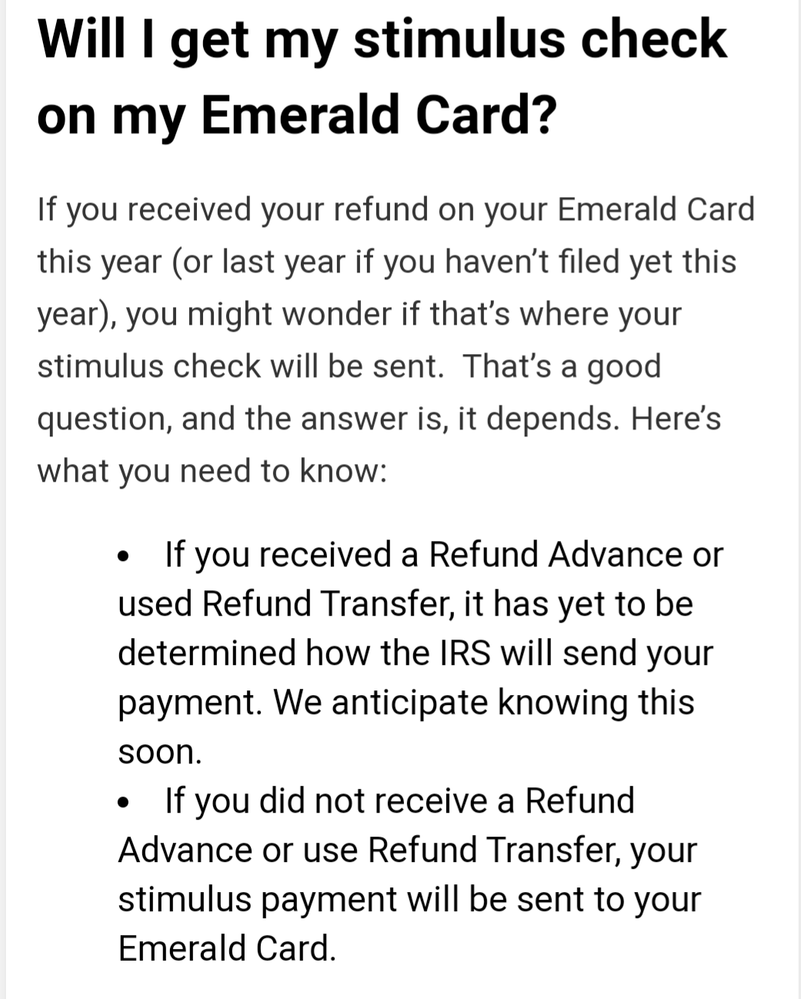 I found this on the H&R Block page. At least H&R Block is trying to help THEIR customers with some REAL info. I figure if this applies to Block's cards it will probably apply to our Turbo cards too. At least it's some kind of info to go on.
Found what you need?
Start my taxes
Already have an account? Sign In

(4.6/5 | 291,310 reviews)