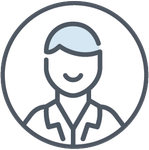 MikeT1
New Member
this may be of help www.section179.org/section_179_vehicle_deductions/ TurboTaxMikeT

Send the IRS a copy of the 1095-C. It proves you had insurance coverage. This is what they are trying to determine.

You can amend your FBAR by going to:https://www.fincen.gov/

https://ttlc.intuit.com/replies/6805137 Click on this link for further information for car and truck expense. This will help you to determine the best met...

1. Deposit the IRS check2. Send the IRS a check for that same amount as an Estimated payment for 2019. Be sure to put on the check memo section. 2019 ES Payment...