Level 1
posted
‎February 1, 2021
10:46 PM
last updated

‎February 01, 2021

10:47 PM
Bug on 1099-NEC income page
This looks like a bug to me where I enter a 1099-NEC that has state income listed. The form field for box 7 data for the first state is missing where I circled.
Also, the second state is missing the field for "box 6 - payer's state data". I just noticed that as I'm typing this and didn't circle it, but you can see it below too.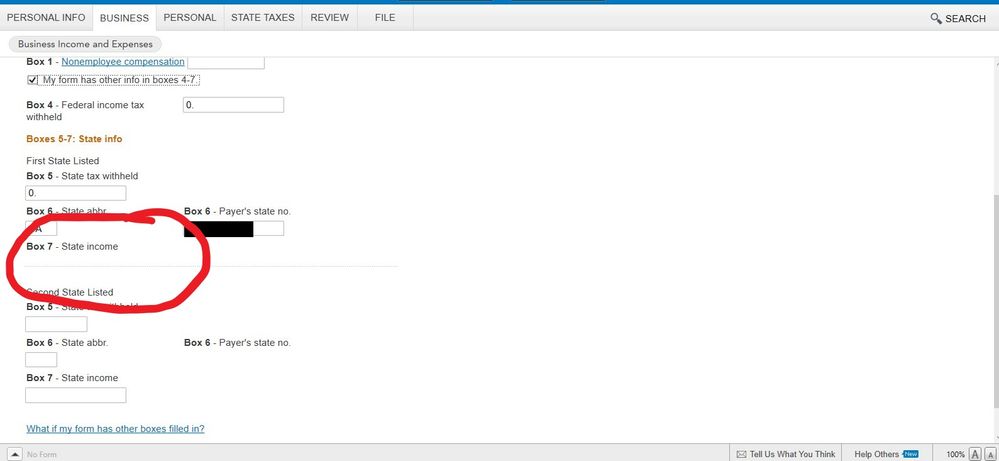 7 Replies
Found what you need?
Start my taxes
Already have an account? Sign In

(4.6/5 | 291,310 reviews)