Level 1
posted
‎January 27, 2020
9:06 AM
last updated

‎January 27, 2020

9:06 AM
Question about Advertising Expenses AS an Advertising Consultant.
So, I feel like I hit kind of a roadblock. I do some digital marketing and make websites for people as an independent contractor, and I've gotten to the expenses section of my business. I was able to write off my office expsenses no problem (square footage, utilities, insurance, etc.) but now I've come to the part where I need to write off the actual ADVERTISING money spent for my clients.
Example: I made $52,000 from a single client, but I spent 75% doing my job and actually advertising and spending money on server space with that money. So my net is way, way off obviously.
My question is which one of these sections do I enter these expenses? It can't be advertising, right? Because that's for advertising related to promoting my business, correct?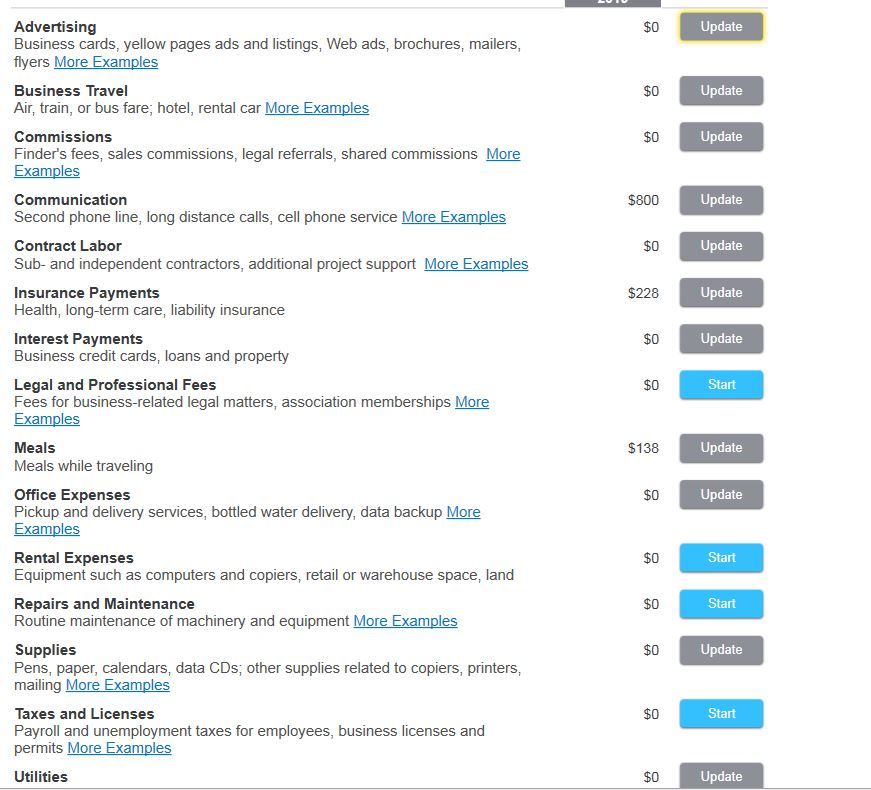 Not pictured it also says "Other Miscellaneous Expenses." Where do I put these expenses?
Any help would be GREATLY appreciated.
4 Replies
Found what you need?
Start my taxes
Already have an account? Sign In

(4.6/5 | 291,310 reviews)