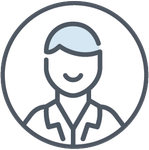 Level 2
Activity Feed for j0ntaxID00
I know that I can only deduct interest (or any expenses for that matter) up to my rental income, but is there a limit on the loan amount on which I can deduct my interest against? For example, I read that a couple MFJ can deduct interest on a mortgage of up to $750,000. Does that limit apply to investment/rental properties, such that if my primary mortgage and my investment mortgages are above $750,000, I cannot deduct interest on the portion that's above $750,000?
... View more
Thanks @ThomasM125 for your response. It makes sense that since I am not getting an actual rent check from the couple, I would also not be able to deduct depreciation. It also makes sense that since the couple is obligated to pay the mortgage and property tax (and especially since they are not paying me directly), it cannot be considered as "rent" from my perspective. I see that you're drawing a distinction between an investment property vs a rental property, which I hadn't thought of before. That's also helpful. What expenses would I be able to write-off as an investor then? The house is a bit far from me. When I go to inspect that the house is in good order, can I deduct travel expenses? Refinancing expenses? Thank you.
... View more
@CarlYou may be right that "public user-to-user forum [is] the last place you want to be seeking financial advice" but your thoughts were still very helpful. Thank you.
... View more
I co-own a house with a couple, but don't live there. The other co-owners uses it as their primary residence. I helped with the acquisition of the property (paid for most of down payment and closing cost), but they make all the monthly mortgage and insurance payments as well as property tax and pay for upkeep. From my perspective the mortgage payment and the upkeep is "rent". We are all on the mortgage and the property deed. 1.) Can this property be considered an investment property for me and a primary residence for the other co-owner? 1a.) If it can be considered an investment property for me, can I write off depreciation as an expense on my tax return? 1b.) If not, is it because the other co-owner is paying for property tax and maintenance? 1c.) Would that change if I paid for part of or all of property tax and maintenance? (Or perhaps, regardless of who's paying for what, it can't be both an investment property and a primary?) 2.) Say we go to sell this house in 5 years for a net profit of $500,000. Can the co-owners (married filing jointly) get the full $500,000 exemption if they've lived there the whole time? 3.) Basically, what can I do to maximize my tax benefits and what can my co-owners do to maximize their tax benefits in this situation? Thank you!
... View more