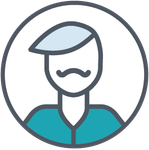 Level 1
Activity Feed for riversTN
Thank you @ThomasM125 . I have the option to switch my office location to our Georgia office. I could still work remotely in SC. Do you know of any resources to verify which situation (NY or GA) is more advantageous for me? My guess is it's better to use our GA office based on my lifeti5 of NY taxes.
... View more
Been a resident in upstate NY. Recently sold our home and moved family to SC. SC is and will be our domicile/perm home. I work remotely in SC for the company in NY still. I was advised by work HR of being double taxed in my checks and tax return by NY and SC. For this year 2021 taxes what can I do if anything to avoid paying tax twice (SC and NY). Or will NY require I pay tax because my employer is in NY even though I work remote in SC and will not be back to NY for work? My only other option is to choose our office in GA as my employer. And work remotely in SC for GA office. Trying to find the less of 2 evils.
... View more
After using turbotax for 2017 I realized I should have used itemized instead of a standard deduction for 2016. The accountant I used the last few years has been taking standard deduction when I could have used itemized based on having a home etc. I don't want to go back to that accountant for obvious reasons and prefer to use TurboTax.
... View more