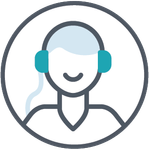 Level 2
Activity Feed for Ashley8494
If Bidens plan passes with the child tax credit increase will that reflect this year when I file my taxes
... View more
We alternate years on claiming my son and step daughter. We received the stimulus for my step daughter as we claimed her 2019. We are not claiming her this year but we are claiming my son. When I go to the recovery rebate credit it says we received the correct amount even though I never received it for my son. Can someone explain please?
... View more
I am using the app so I'm not sure where to find that. Even though his dad already got the stimulus money for him since he claimed him on 2019 taxes, I am still able to receive the recovery rebate for 2020 taxes?
... View more
How do I claim the recovery rebate credit on one of my children? One was born this year and the other i get to claim as a dependent this year as his dad did prior year due to custody.
... View more
My ex and I claim our son on alternating years. He claimed him per 2019 and received the stimulus, will I be able to get that on my 2020 tax return?
... View more