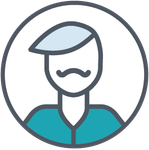 VanessaC
New Member
What issues are you experiencing when you try to file? Is there a particular error message that is popping up?

Yeah, you should be fine then, hmmm. Did you try clearing your cache? I'd try doing that and then re-logging in and check to see if it's there. It should have a...

Hmm, can you take a look here: <a rel="nofollow" target="_blank" href="https://ttlc.intuit.com/questions/1901571-minimum-system-requirements-for-turbotax-window...

You should be able to access from "My Downloads" within your profile/account settings - if you try clicking your profile/account info & scroll to the bottom, cl...

You are not actually required to file your 2017 Tax Returns before filing your 2018 Tax Returns.If you go ahead and file your 2018 Tax Returns first, try using ...
Activity Feed for VanessaC