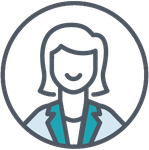 New Member
If you haven't already filed, you can try the instructions below. Click on "Federal Taxes" Go to "Wages & Income" Click on "edit/add" next to your W2 Click on "...

If you use TurboTax Online and you selected that you wanted to print and mail your tax return, then TurboTax will treat your return as if you have filed. If tha...

TurboTax doesn't have an individual number to call. We have an automated call system that can connect you to a liverepresentative. Here is how you canreach us.h...

you can easily clear out your return in TurboTax and start over. To clear your return in TurboTax online, please complete the following steps below: While in y...

Whether or not you can switch from receiving a paper check to getting your refund direct deposited, or vice-versa depends on if your tax return has already been...
Activity Feed for AdrianL