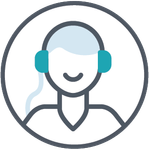 New Member
Activity Feed for Turbouser168
I have a home office in my main home and included the total property tax paid on this main home under the Job-related expenses - home office details.ie, casualty losses, insurance, utilities, property tax paid, etc. by including there it has increased my total property tax paid line item by an equivalent amount. i.e this has doubled my property tax paid. Should I just enter the property tax in the Job related expenses and not the Your Home section, or should the property tax be entered in both "Your Home" in Deductions and Credits and the itemized job-related expenses?
... View more
Hi, I received a 1099-R from Vanguard who I have a traditional and Roth IRA with. I converted some of my 2017 traditional IRA contributions to the Roth IRA (back door Roth contribution). My NJ state return is asking for 'Contributions previously taxed (Column E) for the Pension, Annuities + IRAS Wks form. Where can I find this information? Is this from previous years where I may have converted from a traditional to Roth IRA? (Please see attached PDF) Thank you in advance for any feedback!!
... View more
Thanks. I did a conversion of $1450 from my ira to my Roth IRA. My AGI is >132k as a single filer. Does this mean I cannot make the conversion? I understand I will be taxed on gains, is that correct?
... View more
I have entered the recharacterization amount into TT and now it says I have a penalty to pay. I thought I could recharacterize for the IRA to a ROTH and only pay tax on any gains from the date of the transfer?
... View more