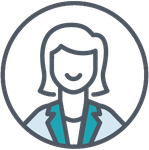 Level 4
Again, thank you, PatriciaV. It looks like for us the standard deduction for each partner would be the bigger deduction. Am I correct in thinking you only use t...

PatriciaV, thank you. I didn't know if anyone was going to understand what I was asking. I remembered you as an expert in LLC tax matters, and I was hoping you ...

Thank you so much. So on Schedule 8812, Part 1, #6, put the number 1, and then #7, you multiply that by $500, which is my credit...is this correct?

Thank you, Patricia. So when TurboTax asks "Is this Qualified Business Income", do I mark "Yes", and then it will work itself out when each partner files their ...

Thank you MarilynG1. I think you just gave me the answer I have been needing. This asset was the first one I added as I was going through the Depreciation part ...
Activity Feed for danielle-51