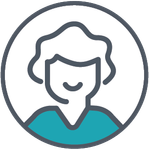 Level 2
I'm attempting to e-file the final personal tax return for my deceased father. The return includes Form 1310 to notify IRS I am the personal representative. TurboTax & IRS ask for some identifiers for signing. 1. Prior year AGI - I'm guessing that's Dad's info? 2. e-filing PIN - I'm guessing that's Dad's info? 3. Date of Birth - I'm guessing that's Dad's info? (I tried to submit with my PIN & DOB and it was rejected on birthdate) With personal representative signing, it seems odd to request Dad's PIN and DOB. 4. Turbotax recognizes my Form 1310 and asks for today's date. 5. Driver's License Info? Who's ID is IRS trying to verify? Is this Dad's DL or mine? From my perspective, the personal representative is signing the return. I thought that the PIN, DOB & DL would be for the signature party. The rejected return tells me the DOB is dad's. Are they requesting Dad's DL as well? Thanks for any clarity you can provide.
... View more
Either the estate or directly to the beneficiaries depending on state law and type of property. No return required or K-1s if less than $600.
... View more
@Rick19744 is right.......the excess suspended passive losses get deducted from the amount of step up in basis on the decedent's final return. It's complicated and here's an example..... Decedent dies with $90k worth of suspended passive losses from an asset that gave rise to the losses and no other passive income. The asset has an adjusted basis of $400k and FMV of $475k on the date of death so the step up is $75k. On the final return the decedent gets a $15k deduction from the "excess" passive loss....which is $90k - the $75k step up. If there was no step up in basis and no passive income the whole $90k would be lost and none of that $90k gets added to the basis or anything. Passive losses are also lost IF the step up in basis exceeds the total losses.
... View more