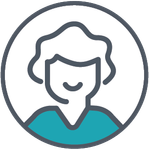 New Member
Critter#2, Thank you for your advice.You may not read the blog from very beginning.The Non-D mess I have is from our financial advisor.He perfectly fits what a ...

Thank you for clarification. Understand now.

Thanks... understood.Yes, I am 65 this year and 5 years to go... My husband has 3 years to go.But, based on my knowledge, IRS will NOT required him for RMD but ...

VThank you macuser_22!Very GOOD explanation.I understand now.. yes I have a LOT carry over loss and use $3000 to offset my ordinary income from brokerage accoun...

Thanks... say I have $50K carryover loss, my Nod Deductible IRA acct has $60K balance including $20K gain (net of contribution basis).I plan to convert ALL $60K...
Activity Feed for hugmonica