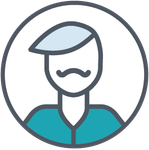 New Member
‎January 24, 2020
8:45 PM
On January 1, 2019 I started and LLC for my business that was formerly a Sole Proprietorship. I did everything with business licenses, new bank account, etc. and even got a new EIN. Do I have to "Close" my sole proprietorship in Turbo Tax and "Open" my LLC to inform the IRS of this? If so, how to do I do this?
... View more
Could you please post the screenshot you mentioned? I don't see it above. This is for an Individual with Family Coverage and the only place I entered HSA info was in the W2 and from Form 1099-SA (I don't remember where this is entered). 1099-SA has $1800. Total between the two is 3450.00. I did complete the entire HSA section. I switched jobs in June so I wasn't covered by the same HSA account. How much is the monthly reduction? The strange thing is that the excess amount is the exact same as the amount entered on the W2.
... View more
My employer contributed $1650 to my HSA and it is coded as W in Line 12b of my W2. This shows on line 9 of Form 8889. The problem is that it also shows on line 47 of Form 5329 as Excess Contributions. This is not over the amount that is allowable, why is it automatically added as excess?
... View more