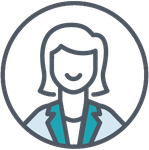 New Member
Activity Feed for carmy_g
Thank you for your response! I didn't understand how to search it because I couldn't click on the magnifying glass. I had to press shift+enter which allowed me to enter the form. Select the magnifying glass icon by the box to enter business activity code, which gave me a whole list of the business codes.
... View more
Thank you for your response! Teach for America is a recruiter organization. If they didn't provide the job in the period they guaranteed, they provide a temporary job until you do get your permanent job. As a result, they send a 1099MISC for the salary they paid for the temporary job (they become a temporary employer). They only filled up box 3 with the amount. I ended up calling Turbotax who helped me solve this issue.
... View more
I followed the instructions for non-self employment 1099-MISC but I'm still getting errors in the 1040 review. The errors are asking details of the business (name and address), other income not reported in form, method activity, if I were required to file 1099 form due to payments, business activity code, and if I materially participated. I noticed the box: "operated by Taxpayer" is automatically marked. How do I answer all these questions when they're not found in the form?
... View more