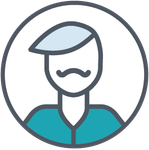 Level 1
Activity Feed for EvangelineJane
Hello, this is my first time filing taxes. Since I never had to file taxes, I did not receive a stimulus check though I qualified technically because I am now independent, but in 2019, I wasn't. So will this be added into the 2020 regular tax form, or will it be a special form I would have to file somewhere else? Would it still be a simple tax return? Thank you for dealing with my involuntarily ignorance to taxes as I'm quite new to it.
... View more
They even GAVE you something you can use for free when it opens in mid-Jan, IF you qualify, on the IRS website. Also, you can always try again because if you're not careful and double checking, you will easily click on an upgrade by hitting next, not "do not add, continue". They're not telling you what to do. They're telling you what could've happened.
... View more
I'm 19 and a full time student. I live on campus until summer, then I come home, aka "temporary absence". I made over $4,300 this past year, 2019. I had survivors benefits until June, so about $6,000. Each survivors benefits check only gave me $180-200, and the rest was made to bills for the house and such, since I still lived here. So, did my mother technically provide half, or did I help? Am I independent? I paid for books and all payments and have no debts. My mother says she plans to let me claim myself, but can she still technically claim me, even if she chooses not to? Thanks. I just feel the situation is odd, and she keeps pushing me to do the rebate cover since the IRS told me back in August through a phone call that I was supposed to get a check because of Benefits, but maybe I didn't since I was still technically claimable, I guess. Plus, the "Get Payment Now" button always showed the error of "not enough info, or didn't qualify". So, I'm trying to see if I should be even filling out the rebate portion. Thanks so much.
... View more