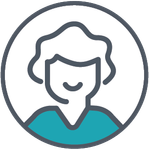 New Member
Activity Feed for bfunkey
I am undergoing a similar experience. Calls with both TurboTax and the IRS have taught me these basic truths: (1) Even if they reject your return, the IRS will NEVER reject any payment, no matter the circumstances. And it will take 2-3 weeks to show up in your IRS online account. (2) When you mail your return, only inclue the difference between what you've already paid and the total you owe. Eventually (takes 6+ weeks to process mailed paper returns) both payments will show up in your online IRS account.
... View more
Thanls for your answer. At that time, I spoke "live" with someone in the accounting dept at TurboTax who told me that the IRS doesn't normally refund any payment, even if the accompanying retutn was rejected. I called IRS who told me that it would take at least 6-8 weeks for that payment to show up online as credited to my account (it still isn't there, and didn't come back to me). So I payed the difference between what I paid thru TurboTax and the new amount I owed, directly on the IRS website - that payment does show up. Hope that orig payment shows up. If not, I'm sure the IRS will let me know 🙂
... View more
1989 divorce in common property state (CA) awarded my former spouse 23% of my military retirement pension, payable monthly, as division of property (not alimony) under the Uniformed Services Former Spouses' Protection Act (USFSPA), Title 10, United States Code, Section 1408. The military deducts and pays her portion after computing tax withholding, and reports 100% of my pension as taxible income to me (1099-R). Questions: a. Where and how do I deduct payments made to her (former spouse)... as Alimony? b. For how many years are these payments retroactively deductible?
... View more