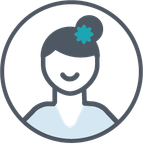 New Member
Activity Feed for leslei99
Can anyone elaborate on those first two conditions? 1. Disposition of an entire interest (or substantially all) 2. In a fully taxable event (where all gain/loss is realized and recognized). Does the entire interest has to dispose in the same tax year? In other words, if I have grouped my rental properties in my tax returns, do I have to sell them all in the same year to be able to fully deduct the suspended passive loss? And can those loss to offset some of the description recapture taxes, not just capital gain?
... View more
Thanks for your input. May I just ask if I need to sell grouped rental properties ex two of them in the same year, ex 2018 to be able to carry over the loss back to 2014? What if I sell one in 2018 and one in 2019?
... View more
I'm about to sell on rental property that has grouped into other rental holding in tax returns. They had passive loss for many years that I didn't even carry them over since they are as long as 10 years ago. How do I capture them? Do I manually add them up and report it? And do I have to sell them all in the same year as their are the "entire interest" as I read. Can I realize the entire "loss" when I sell the last property in other year and get refund from the first ones from other tax years? I still have tons of questions about depreciation recapture tax. But first of all, is there anyway to write it off in any portion at all?
... View more