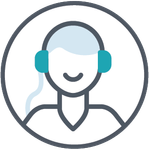 New Member
Thank you for pointing me in the right direction. Actually, I cannot contribute to an IRA since the same amount that is in box 1 (Wages tips, other compensation) is also in box 11 (Nonqualified Plans). IRS says you need to subtract amount in Box 11 from amount in Box 1; which leave me with zero. During TT Federal check routine they said that I could contribute to an IRA even though these boxes had the same value. That needs to be corrected!
... View more
I'm retired. Each year my former employer send me a W2 form showing compensation of $2717. This is due to them continuing to carry excess life insurance for me. It is subject to SS and Medicare tax. 2717 is shown in boxes 1,3,5,11 of the W2. Box 12a shows the following: C 2716; DD 22416; M 163; N 39. Can I contribute this to a Roth or Traditional IRA ?
... View more
I contributed too much to my Roth in 2016. I paid the 6% penalty on my 2016 tax return. If I remove the excess contribution in January 2018 before filing my tax return will I still need to pay the penalty on my 2017 return? Have I missed the opportunity to avoid the penalty by not removing the money in 2017? I cannot contribute anything to IRA in 2017 or 2018 because of no earned income. Thanks!
... View more