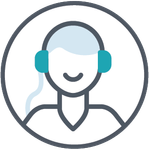 New Member
Activity Feed for bachkerr3
I have a K1 that I received a distribution of 10,671 dollars for - but under box 1 Ordinary business income it states 25,494 - so my amount after taxes is literally 271 dollars of profit? Is turbotax calculating this incorrectly?
... View more
Help me please. I invested >140,000 in an LLC this past year in the 4th quarter and received a 10,600 return on the investment as a distribution. I received the K1 and it is stating that the Business income is >24,000 dollars and when I enter this into turbotax I am being taxed about 10,300 dollars - which amounts to the amount of my distribution just about. I did not get this 24,000 in business income. I don't know where it is - I received 10,600. It is looking like my return on my investment is about 0.7%. I am worried that if the business bellies up that I will never see that money back. Should I get out of this LLC ASAP? Why am I paying taxes on this >24,000 if I didn't receive it and might never receive it?
... View more
We have a 10, 8 and 6 year old that earned interest on a CD each totalling 209.69 - do I report this - do they file a tax return?
... View more