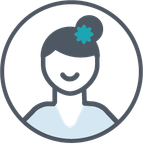 New Member
Activity Feed for expatem
So I don't have a 1099 obviously because the UK does not issue these, but I did earn this amount in interest over the year. On the 'Your Income' page in TurboTax, I click into Edit/Add income from 1099/foreign accounts, then click that I own a foreign bank account, then that this was true in 2018, then that the value of the accounts was more than £10,000, then that I don't have any foreign trusts, then that I have foreign financial assets (my bank accounts) and that I live in a foreign country, finally that I had less than $200,000 in foreign financial assets. Then it tells me I don't need to report these assets and takes me back to the start of these same questions (and conclusions). I don't believe I don't need to report my interest as income because when I've paid to have my taxes done previously, with less annual foreign interest, I still had to declare it as income. Can someone help? Is it a glitch in TurboTaxes system? Or has it recently become true that as long as you don't have more than $200,000 in a foreign bank account you don't need to declare any interest income from these accounts? It's the single thing holding me back from finally pressing 'file' on this return. Thanks for any help.
... View more
Hi. Thanks for coming back to me! I've lived in the UK for over two decades (and *only* in the UK). I have no US income but yes, am a US citizen. Previously I paid for my return to be done, this is the first time I am using a fill-in-the-blank, spit-out-the-return service. But I know on previous returns the taxes I paid here in the UK were noted on the 1040/1116 forms. Here there is nowhere throughout the whole 'q and a' sections that I am asked to fill in how much UK tax I've paid. I'm quite a low earner so have never owed the US taxes, but I am eligible, because I have a child who is an American citizen, for a refund. Thanks for any help.
... View more
Can anyone help? There appears no place in the wages and income section to list taxes paid and the questions on the two 1116 forms similarly don't seem to ask for what taxes I paid on my wages and interest. I literally can find no where to include this information. Is it not necessary? I'm sure in other programmes I'd be asked what foreign taxes I've paid already on foreign income, but nothing here. Thanks for any help.
... View more