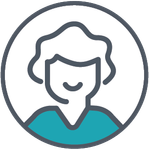 New Member
Activity Feed for ehpingree
I am also curious how this gets reported on my state returns (I live in MA, but the house was in VT). Thank you!
... View more
Thank you! So are you saying just repeat the same number that they prefilled in for undergrad interest into the graduate school interest box, and TurboTax will know not to double count it?
... View more
I just can't figure out how to change those loans so they show up as grad school, not undergrad, because it doesn't ask about them in the federal section. All I think to do is delete it from the fed section because I am not qualifying for any deduction/credit anyway due to income, and then add it manually in my MA state return. Any guidance would be much appreciated!
... View more