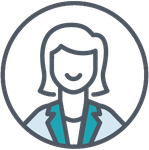 Returning Member
Activity Feed for jwrentschler
Where do I enter Long Term care Insurance premium for my wife on Kentucky income tax form?
... View more
I loaded Turbotax CD. I want to do my Mom's taxes first. It's asking for a first name. Mine or hers? How do I switch to a second (mine) and third (friend) filer?
... View more
With Social Security of under $17,000 and other taxable interest, etc of under $20,000 why was $1484 of Social security taxable?
... View more