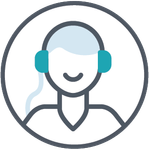 Level 1
Activity Feed for iviinivi
I'm owed refunds for both 2019 Federal and NY State taxes, but I've gone ahead and filed extensions anyway. Until what date is TurboTax online available to file my 2019 Federal and NY State taxes? Do all TurboTax online products (Free, Deluxe, etc.) have the same last available date? Thanks in advance!
... View more
Hello, I have an SSN, my spouse has an ITIN and our child has an SSN. We filed as married filing jointly for 2018 tax return and we haven't filed our 2019 tax return yet. We have started the process to get my spouse's SSN and we are hoping to get it issued by October 2020. We haven't gotten a Covid stimulus check yet and I'm guessing this is due to the fact that our 2018 tax return was filed with my spouse's ITIN. I'm wondering if I should file for an extension till Oct 15, 2020 for filing our 2019 tax return. This is in hopes to get my spouse's SSN issued and file the 2019 tax return with her SSN instead of her ITIN. Will that make us eligible to request the Covid stimulus check? Or can we go ahead with filing 2019 tax return with my spouse's ITIN and then simply file our 2020 tax return (in 2021) with my spouse's SSN to get the Covid stimulus tax credit? Does it matter what date my spouse gets her SSN card issued? Thanks in advance!
... View more
I work full-time and am contributing to the Dependent Care FSA provided by my employer. I contribute $250 per month to the FSA and this will result in a total contribution of $3000 for 2019. My spouse is not employed and will be a part-time student for 12 months in 2019. We have our child in daycare while my spouse attends school. My questions are: Will my FSA reimbursement claims for our child's daycare be denied since my spouse is not a full-time student or employed or looking for employment? If it is not denied and I do get reimbursed the entire $3000 spent on daycare, will I just end up owing taxes on the $3000? Or will I have to pay back the $3000 as well? Thanks in advance!
... View more