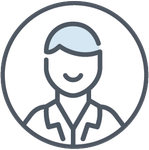 Returning Member
yeah, unfortunately plan administrators do not answer tax questions. It's sort of a vicious circle I'm in here.
... View more
Hal_Al....so for clarification, I paid for both Fall 2019 and Spring 2020 expenses in November 2019 and made corresponding withdrawals from the 529 plan to cover the expenses. Under normal circumstances, this would all be correct. The college decided to refund room and board expenses in April 2020 because of COVID. Any refund by the school of these expenses SHOULD be deposited back into the 529 within 60days to avoid penalites or taxes. HOWEVER, since I will have Fall 2020 expenses coming due in July, I was wondering if I could avoid re-depositing the COVID refund into 529 because I will have offsetting expenses due in July and they occur in the same calendar year (tax year) as the refund. So you see, I just wouldn't withdrawal the full amount of Fall 2020 expenses. Instead I would reduce any future 529 withdrawal by the amount of the COVID refund.
... View more
If a college has made a refund of qualified 529 expenses for which 529 funds were used, does this money have to be re-deposited to the 529 account IF there will be future expenses in the same calendar year to offset the refund? Specifically: Nov2019: Paid 2020 Spring Room and Board from 529 plan and claimed disbursement on 2019 taxes. April 2020: A partial refund was provided by the university for Spring 2020 Room and Board (Rent and Meal plan due to COVID19). If I use this refund to pay for Fall 2020 qualified 529 expenses in July 2020, do I first need to repay the refund money to the 529 plan or can the Fall 2020 expense offset this refund since it occurs in the same calendar year as the refund. In other words, is it necessary to repay the funds within the 60day limit to avoid taxes/penalites if the money will ultimately be expensed in the same calendar year?
... View more