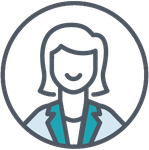 New Member
Activity Feed for whanley123
‎September 23, 2021
5:18 PM
I already exercised some of my options pre-IPO. I also will be close to the AMT threshold for 2021 (but am not sure how my exercising of stock adds to my taxable income). I did for tuition as well, but am not sure how/if school related costs are deductible.
... View more
Hi - I owed taxes this year both Federal and to the state of California. Both my tax filing have been accepted. My federal I paid via credit card and the state I paid via direct payment from my bank account. It looks like the Fed ones went through in checking my CC. For state, I've noticed I haven't been billed in my bank account yet by CA. These were filed on Friday. When can I expect that to hit? I'm hoping to avoid a situation where I don't have enough money in my bank account. Thanks!
... View more
Hi - I received income via a trust and have a 1041 k-1. I've input this income into Turbo Tax, but it is not appearing in the summary view. What might be the reason for this? I'm hoping to avoid not reporting any income here as that seems like a mistake. Thanks for the help!
... View more