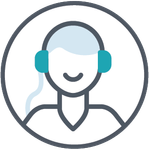 New Member
Activity Feed for d_holeton
Thanks for the clarification. My 2017 form 8606 line 23 is non-zero, it looks like I'm off to amend my 2017 taxes. Thanks again.
... View more
Thank You Dmertz. I need to be sure I understand. Is "2018 Form 8606 line 24 ..." in your answer referring to the 8606 I completed in 2018 for my 2017 tax year? If so, do I need to amend my tax submission for my 2017 taxes? Thanks
... View more
I opened a Roth IRA in March 2017 with a direct rollover from an after tax 401k. I withdrew some money from the Roth IRA in December 2017. When I filed my taxes using TurboTax in February, 2018, form 8606 was created with no entries in form 8606 lines 22 or 24. Should I have input something into one of the TurboTax fields so that the net amount (basis) of the Roth IRA appeared in lines 22 or 24 of form 8606?
... View more