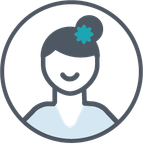 New Member
Activity Feed for TaxingTimeAgain
I received a solar tax credit by installing in on one of two houses on our property in 2014. I started renting out that house on 7/1/28 with the solar unit on it, and it continues to provide power to the whole property. Can I now claim remaining depreciation on the solar installation, minus the credit received?
... View more
OK, and for the home office, how do I put in two offices and the cost of the property when the home office moved mid year from one house to another on the same piece of property and the previous home is now a rental and it's property tax and mortgage interest is now reported in the rental section.
... View more
We have a property with two houses on it. We moved from one to the other 7/1/18 and started renting the front home on 9/1/18. In the property profile I checked that I rent out a unit in a multi-unit property. In the property profile, it says "Let us calculate your expense deductions for you" and it asks "the percentage of the property rented out. " I put in 50%. It then wants to cut the remodeling expenses entered by 50%, although they were all for the rental unit, not our separate home. If I don't put in 50%, do I cut the original purchase price of the property and fair market value in half and all the escrow fees, so I can put in the whole amount of the remodeling for the rental home, without that number being adjusted?
... View more