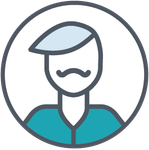 New Member
Activity Feed for 2017ttq
I'm a dependent and don't meet the rules/thresholds to have to file a 2018 return. I did file in 2017 and had a capital loss carryover amount.
... View more
Thanks. Ended up reviewing FTB Pub 1032 Section D examples of resident status and also Section F income subject to CA tax for nonresident military personnel with CA domicile.
... View more
Within TT, when I choose Legal Residence CA and Stationed MD, and yes to PCS outside CA, it recommends CA Form 540NR. But keep seeing conflicting information on TT forum answers that I should be filing as CA Form 540. If I force TT to select CA Form540, it then doesn't exclude military wages.
... View more