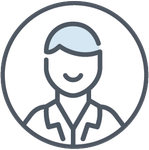 Level 1
Activity Feed for dennism
Thanks. Was hoping there was option for direct deposit but I guess the IRS is set in their ways.
... View more
I don't see a space on the 1040X to put my banking information. How will they know to direct deposit it? Will they use same banking information from my original return?
... View more
I know right now they phase out at $313,800 for married filing joint returns and $156,900 for married filing separate. Is this going to be the same or higher for 2018 tax year?
... View more