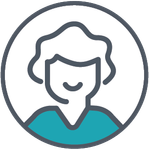 New Member
Activity Feed for stzobery
receive this error window: I get this error message: California failed to install update. The signature associated with C:\programdata\intuit\common\update service\v4\data\3b2774ba9eaf4ac68e0698ea761746\c\c-wcaiper\xxx.xxx.xxxx_msi\v1\f\wcaiper.msi is invalid
... View more
Isn't Sec 179 allowed only for non-residential properties, which is not the case here (3 SFHs)?
... View more
See attached highlighted screenshot from IRS. As I have 3 rental properties, it is not clear what does it means that election "applies to all qualified property that is in the same class of property...". By electing out on one property, does it obligate me to not take bonus depreciation for 5 yr asset class also for the other 2 properties?
... View more
See attached Turbo Tax screenshot. Seems a mistake based on some CPAs responses. You don't need to be the original user (new) to claim 100% bonus depreciation on a 5 yrs assets of residential rental property. Please advise.
... View more