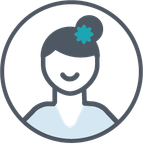 New Member
Activity Feed for monkeyfi
I took a distribution in 2016 from my Roth account which was held by Fidelity Investments. Form 1099-R had T in block 7-distribution code. The Roth account was original setup with Vanguard in 2007 when I was 65. Proceeds were transferred from a traditional IRA. I transferred the account in the entirety to Fidelity in 2013. According to Fidelity withdrawals are taxable unless held for 5 years and the amount I took out was a taxable. Fidelity states they cannot change the 1099-R. I am still working on my 2016 1040 but need to know how to handle this distribution since it should not be taxable.
... View more
I have a mandatory IRA 2016 distribution. This IRA was transferred from an employer 401 plan. some of the funds were after tax contributions.Are these deductible or nondeductible for tax purposes.
... View more
I have a 1099-B automatically downloaded to my 2016 return from Fidelity with a transaction for which basis is not reported to the IRS and term is unknown. Do I manually enter in the cost data and term or just submit on my return as reported from Fidelity.
... View more