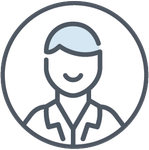 New Member
Activity Feed for Brandon_G
Sorry again. Your second paragraph pretty much is spot on. The payment was completed for the $110 for Online Deluxe but didn't file with it, but rather used the free product instead found at https://freefile.intuit.com/ Leaving the card being charged by mistake. My card was charged and I have paid for Online deluxe even though it wasn't used or intended. I used the free product instead to file. If you could let me know how to phone into Support to discuss the fee issue. I again apologize for not being very clear, I thank you for your time.
... View more
Sorry for explaining properly. Originally I started out using the Deluxe Edition, that along with the State return gave me a total of $110. However after going to the IRS website, that provided a link to make the total fee zero. I didn't file when the total was $110, but rather with the total of zero. When looking at the details of my transaction, it shows both the State and Federal returns to be zero.
... View more
I have been charged $110 for both TURBOTAX ONLINE DELUXE TAX YEAR 2019 PREP and TURBOTAX ONLINE STATE CA TAX YEAR 2019 PREP even though neither service was in the used. As when I see my order details it shows a different total.
... View more