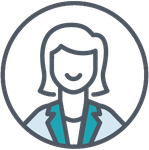 New Member
Activity Feed for vanbao531
I am using this program for the first time and I would like to know which contribution type from the list to use. My business donated $10,000 cash to a nonprofit organization called RIP medical debt. Do I pick A. Cash contributions 60% or G. Contributions 100%.
... View more
Thank you so much for you response. It looks like you are an exert in this tax area and I am just learning about it. If you don't mind, can you please explain what the various different percentages mean and why in my situation, a 60% limitation is most appropriate. Thank you again.
... View more
I am at the part of Turbotax where it is asking for Charitable contribution entry and there is a list to choose from. A. Cash Contributions (60%)...... and the last entry is G. Contributions (100%). What are these percentages mean and which one is the most appropriate for my situation. Please help. thank you so much in advance.
... View more