You can upgrade or switch to a higher version of TurboTax after you've started your 2020 return.
To upgrade your version of TurboTax:
Make sure you're signed in to TurboTax and are in your return.
Select Upgrade in the menu on the left side of the screen.

If you don't see the menu, select the menu icon in the upper-left corner.

Select the version you'd like to upgrade to.
We'll prompt you to pay if you want to print or e-file your taxes. You can also prepay at any time:

Select File in the left menu. (Don't worry, you don't have to file taxes—this just gets you to the payment section.)
Select Start or Revisit next to Review your order.
You'll see a summary of your order. Select View payment options.
Keep going until you see How would you like to pay for TurboTax? On that screen, select Pay with Credit Card.
Enter your credit card information and select Continue.
Once you've paid you can go to Tax Home to access your upgraded features.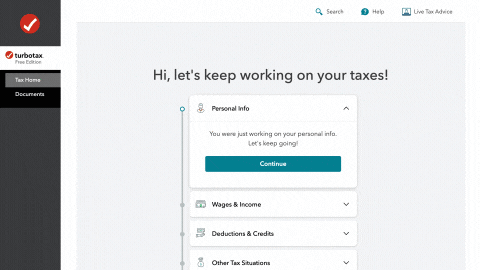 If you only need your adjusted gross income (AGI), we can help with that. The IRS also provides transcripts and copies of past tax returns.